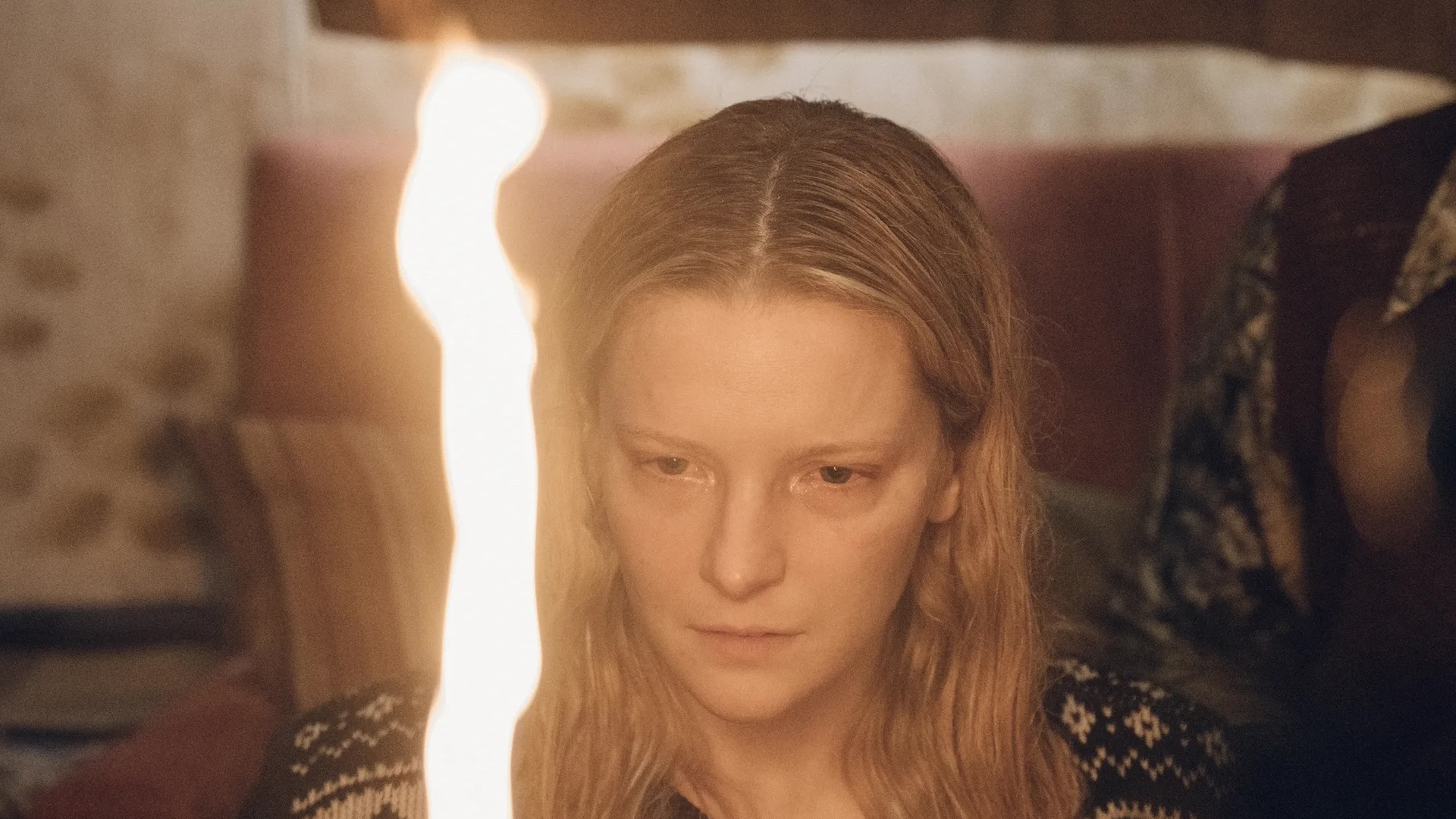 After a successful premiere at the BFI London Film Festival, brooding and atmospheric folk horror film Starve Acre has been acquired for North American distribution by Brainstorm Media.
Starring Matt Smith (His House, Morbius) and Morfydd Clark (Saint Maud) in the lead roles, Starve Acre is written and directed by Daniel Kokotajlo based on the book by Andrew Michael Hurly.
About Starve Acre, set in "1970s, rural England. Richard and Juliette's seemingly idyllic family life is thrown into turmoil when their son starts acting out of character. At Starve Acre, their remote family home, archaeologist Richard buries himself in exploring a folkloric myth that the ancient oak tree on their land is imbued with phenomenal powers. While Juliette turns to the local community to find some kind of peace, Richard obsessively digs deeper. An unexpected discovery soon occupies the couple's attention and dark and sinister forces, unwittingly allowed into the home, offer a disturbing possibility of reconnection between them."
"We are very excited to bring this stellar addition to the folk horror canon to American audiences. Starve Acre is masterfully made and unsettling in all the best ways," Michelle Shwarzstein, CEO, Brainstorm Media said in a statement.
"A magnificent tribute to the British folk horror tradition which has always been in BFI Distribution's DNA, Starve Acre is also a wonderfully original film. It will enthrall a wide range of tastes in the UK and in Ireland – genre fans, cinephiles and beyond," said Laura Dos Santos, Acquisitions Manager, BFI Distribution.
Starve Acre is produced by Tessa Ross, Juliette Howell, Derrin Shlesinger and Emma Duffy. The British film was developed with BBC Film and is funded by Access Entertainment together with BBC Film and the BFI, awarding National Lottery funding. Kokotajlo won the IWC Schaffhausen Filmmaker Bursary Award in association with the BFI for his feature film debut Apostasy.
No release plans have been announced as of yet, though, so stay tuned.
Read the full article at Bloody Disgusting.