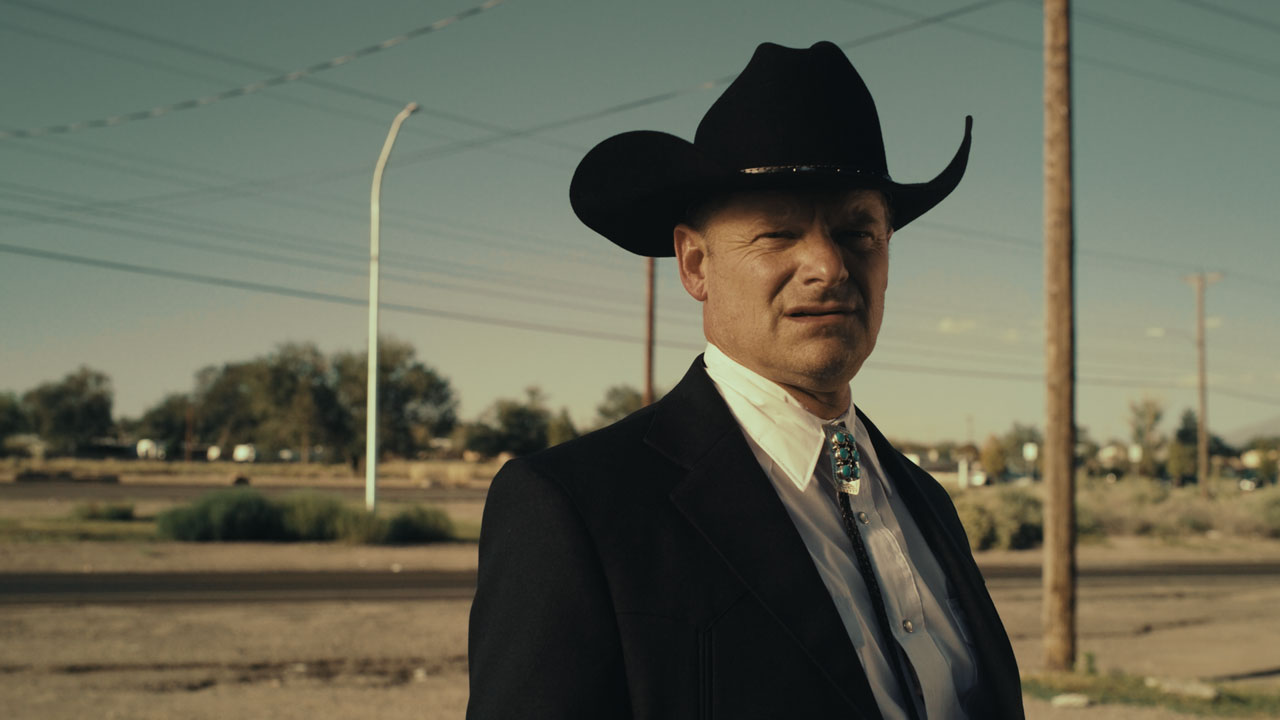 EXCLUSIVE: Indie distributor Brainstorm Media has locked down North American rights to LaRoy, a darkly comedic thriller starring John Magaro (First Cow), Steve Zahn (The White Lotus) and Dylan Baker (Happiness) that world premiered at the 2023 Tribeca Festival and nabbed three awards at the Deauville American Film Festival, including the Grand Prix, Audience Award, and Critics Award.
The film is the first from writer-director Shane Atkinson and is set for release in theaters and on digital in 2024.
Hailing from Next Productions, LaRoy follows a down-and-out man who is mistaken for a hired killer, leading him to play a dangerous game with dire consequences. Magaro leads the ensemble as Ray, who, after discovering his wife is cheating on him, decides to kill himself. He buys a gun, drives to the seedy motel where she and her lover are entangled, and is about to do the deed — but before he can pull the trigger, he gets mistaken for a low-rent hired killer. Desperate for a little respect, and with nothing else to live for, Ray decides to take the job — and soon wishes he had just killed himself.
Caddy Vanasirikul, Sébastien Aubert, and Jérémie Guiraud produced. The executive producers are Brian O'Shea, Giovanna Trischitta and Nat McCormick of The Exchange, Blair Ward, Anders Erdén and Eric Harbert of Orogen Entertainment, Charles Stiefel and Daneen Stiefel of Needle's Eye Production, Ali Jazayeri and Viviana Zarragoitia of TPC, Robyn Norwood, Sentwali Holder, and Danny Tanchauco.
"We are thrilled to announce the acquisition of LAROY, a film that captivated us from the first moment we read the script," said Brainstorm Media CEO Michelle Shwarzstein. "The stellar cast and Shane Atkinson's impressive directorial debut make LAROY a standout addition to our catalog. We are committed to bringing this exceptional film to a wide and appreciative audience."
A mainstay in independent distribution since 1995, Brainstorm Media most recently released the home invasion thriller Dark Windows, on the heels of its world premiere last month at Miami's Popcorn Frights Film Festival. Also on its docket for release this year is the Irish neo-noir Barber, starring Game of Thrones' Aidan Gillen, and the crime drama Limbo, starring Simon Baker.
VP, Sales and Acquisitions Alex Peters negotiated the deal on behalf of Brainstorm Media, with O'Shea for The Exchange.
Read the original article on Deadline.